Nathan Oman HOME
"It is a misleading cult that teaches that the remedy of our ills is to have the law give over, once and for all, the strivings of the centuries for a rational coherence, and sink back in utter weariness to a justice that is the flickering reflection of the impulse of the moment."
--Benjamin Cardozo
Professor Nathan B. Oman
The Reed Smoot Hearings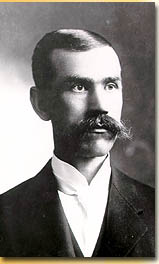 In January, 1903, the Utah Legislature chose Mormon Apostle Reed Smoot to be the State's new Senator. The result was a nation wide protest, mainly organized through Protestant churches, against his seating in the U.S. Senate. The main accusations were that Mormons continued to practice polygamy cladestinely, despite the 1890 Manifesto, and that the Mormon Church continued to dominate political and business affairs in Utah and the Intermountain West. Smoot's election to the Senate was seen as part of a Mormon conspiracy to pollute the national councils with their theocratic influence. Eventually a massive petition was presented to the U.S. Senate, which began what became a multi-year investation into Mormon and Utah affairs. In the end Smoot retained his seat, and the investigative committee produced four massive volumes of hearing transcripts, which are one of our richest sources on Mormonism at the turn of the century. The transcripts in their entirety are available below in PDF format. These files are text searchable using Adobe Acrobat. Enjoy!
Copyrighted Nathan B. Oman, 2006. All Rights Reserved.